CrossFit Uncensored – CrossFit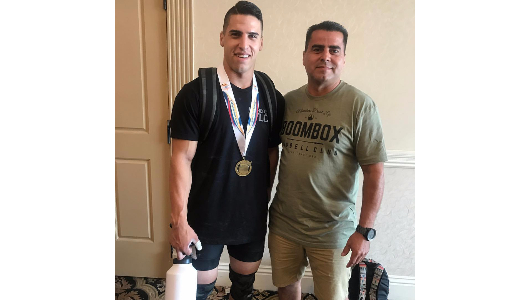 Congrats to Coach Anthony! He qualifed for Nationals at The California State Games in San Diego this weekend.
Warm-up
W9: 5 Minutes of Doubles Unders (No Measure)
*Work on double-unders if you don't have them.
Weightlifting
Snatch (3-3-3-3-3-3-3)
60%/3

65%/3

70%/3

75%/3

(80%/3)3
Warm-up to your 60%. If you don't know these numbers you need to start logging them into your WODIFY profile. Every athlete that has been doing CrossFit longer than 4 months should know your lifts. Trainers….get on your athletes! =0)
WOD
Metcon (Time)
C2 RX: (Trainer must ok any athlete in this CAT)

27-21-15-9

Calorie Row

Kettlebell Swings (53/35)

Overhead Squats (75/55)
*Look to complete this in a 12-15 min marker for RX. scale to keep proper stimuli in place even if you can do the weight you want to keep moving.
C3:

27-21-15-9

Calorie Row

Kettlebell Swings (35/27)

Overhead Squats (65/45)
*CAT 3 & 4 can be scaled/ progressions changed/weights changed as your trainer see's fit.
C4:

15-12-9-6-3

Calorie Row

Kettlebell Swings (27/18)

Overhead Squats (45/35)/PVC PIPE