CrossFit Uncensored – CrossFit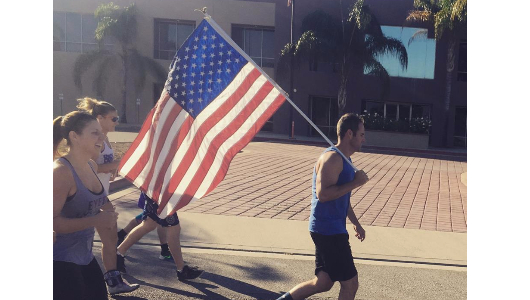 CrossFit Uncensored
Warm-up
W31: Med Ball Relay (No Measure)
Separate Class into two teams. Start by passing a 10# or 14# med ball to the person behind you. Last person bring the ball to the front to repeat. Keep going until you get to the person who started the game.
See Video Here:

https://youtu.be/2S3YWXvlv9w
WOD
Metcon (8 Rounds for reps)
Partner WOD
*If not enough Bikes, Row or set up a place for shuttle sprints on the rink.
C2(Rx)

8 rounds of :20 seconds on / :10 seconds off

Sandbag to Shoulder

Calorie Bike

Sandbag to Shoulder

Calorie Bike
-Partners Switch every round
-Two Scores:

Total Wreck Bag to Shoulders

Total Calories on Bike
C3 & C4- Trainer will scale/add or change as they see fit for athletes.
C3:

8 rounds of :20 seconds on / :10 seconds off

Med Ball Power Clean (20/14)

Calorie Bike

Med Ball Power Clean (20/14)

Calorie Bike
C4:

8 rounds of :20 seconds on / :10 seconds off

Med Ball Power Clean (14/10)

Calorie Bike

Med Ball Power Clean (14/10)

Calorie Bike