CrossFit Uncensored – CrossFit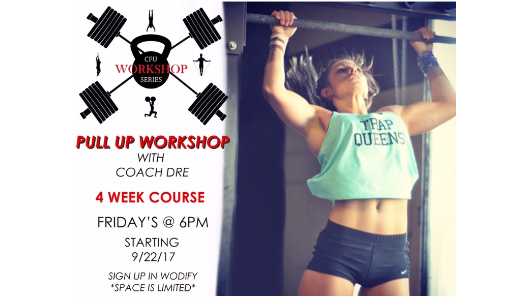 Do you need help learning pull ups? Want to learn how to Kip? Sign up for our workshop starting this Friday!
Warm-up
Warm-up (No Measure)
30 Second Rotations x 2
Spidermans

Samson

Walkouts

Air Squats

Jumping Jacks
Weightlifting
Snatch work
EMOM 10

The purpose of the EMOM 10 of skill work is to reinforce good positions and awareness. These two movement are to be performed at very light weight to allow for this.
0:00 – 5:00: 3 Snatch Grip Deadlifts

5:00 – 10:00: 3 Snatch High Pulls
rest 5 minutes
10 Minutes to:

Build to a Heavy Power Snatch
*Heavy is different from a 1RM in that we are looking to move exceptionally well while still challenging ourselves. If we reach a certain load and things start to break down, that is a great time to shut things down or drop weight.
Metcon
Metcon (AMRAP – Rounds and Reps)
"Head to Toe"
CAT- 2 RX
AMRAP 8

10 Toes to Bar

10 Burpees
CAT- 3
AMRAP 8

10 Knees to Elbow

10 Burpees
CAT- 4
AMRAP 8

10 Knee Raises

10 Up Downs