CrossFit Uncensored – CrossFit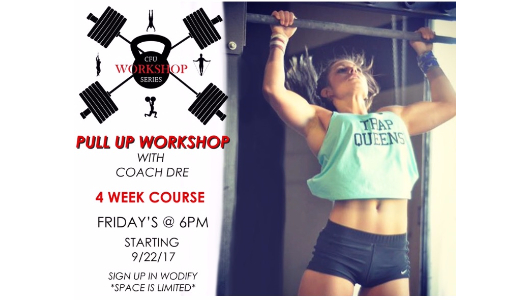 Do you need help learning pull ups? Want to learn how to Kip? Sign up for our workshop starting this Friday!
Warm-up
W3: Junkyard Dog (No Measure)
Partner 2 sits on ground with legs extended and arms raised parallel to the ground. Partner 1 starts the warm-up by standing behind partner 2's right arm and then hops over partner 1's right arm, legs and then left arm. Partner 1 is always facing the way they are jumping. Those three jumps count as one rep. Partner 1 goes the opposite way for rep 2 and continues back and forth her jumping over partner 1 for a total of 10 reps. Then, partner 1 goes into the plank position. Partner 2 jumps over partner 1 and then crawls under a total of 5 times. Once that is complete, partners switch and that finishes up the warm-up.
Metcon
Metcon (Time)
"Shred It"
CAT 2- RX
80 Double Unders

80 Air Squats

800 Meter Run

400 Meter Sandbag Run

40 Kettlebell Swings (70/53)

40/30 Calorie Bike
18 Minute Time CAP- Beat the time cap or lose the RX
CAT- 3
80 Double Unders / 160 sIngles

80 Air Squats

800 Meter Run

400 Meter Medball Run (20/14)

40 Kettlebell Swings (53/35)

30/21 Calorie Bike
CAT- 4
80 Single Under

40 Air Squats

400 Meter Run

200 Meter Medball Run (14/10)

20 Kettlebell Swings (35/27)

21/15 Calorie Bike