CrossFit Uncensored – CrossFit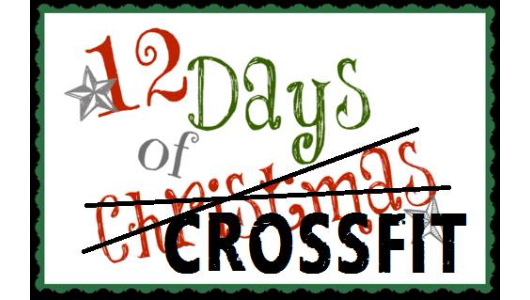 Join us this Saturday, December 23rd for our 12 days of CrossFit WOD!
Warm-up
Warm-up (No Measure)
:30 Seconds

Down Dog to Up Dog

Spidermans

Samson

Scoops

Side Lunge

Air Squats
Metcon
Metcon (4 Rounds for reps)
"Switch Gears"
In this Tabata style workout, athletes will alternate between :20 seconds of work and :10 seconds of rest for 8 rounds on each movement. For example, athletes will complete all of the rounds of kettlebell swings before moving to all of the rounds of bike and so on. If not equipped with bikes, rowing or another simple bodyweight movement such as burpees or push-ups will work in its place. For the shuttle sprints, place two cones 10 meters apart. One rep is when one foot passes a cone. Each movement is scored separately, with the score being the lowest amount of reps across the 8 rounds.
CAT-2

Tabata Each Movement

8 Rounds of :20 On / :10 Off:

*Finish a full 8 rounds of each movement before moving on to the next movement
Kettlebell Swings (53/35)

~Then~

Bike

~Then~

Sit-Ups

~Then~

Shuttle Sprints
CAT- 3
Kettlebell Swings (35/18)

~Then~

Bike

~Then~

Sit-Ups

~Then~

Shuttle Sprints
CAT- 4
Kettlebell Swings (18/10)

~Then~

Bike

~Then~

Sit-Ups

~Then~

Shuttle Sprints